The Art Of Connection
An exploration of our internal landscape through movement, breath, painting, and meditation.
Saturday | September 18 | 10 AM - 5 PM
One Day Immersion.
"Meditation is all about discovering a vast reservoir of happiness that is yours, ready for you to claim. No matter how happy you think you are, there is so much more happiness inside you just waiting to be experienced. When you explore the inner worlds, what you find is an ocean of contentment."
~ Gurumayi Chidvilasananda
Create courageously in a supportive environment
Open to all levels of experience
No expertise in yoga, meditation, or painting needed
Register Today | Early Bird Pricing Ends Soon
Saturday | September 18 | 10 AM - 5 PM
Red Horse Center | 6169 122nd Ave | Fennville, MI
All LEVELS WELCOME
Includes:
Welcoming Environment
Expert Instruction
Guided Movement, Breath, and Meditation
Experiential Painting
Acrylic on Canvas
Art Supplies
Delicious Catered Lunch
Beverages & Snacks
Closing Circle
Cupcakes, Prosecco, Mocktails
Surroundings
Rain or Shine
6169 122nd Ave.
Fennville, MI 49408
Covered Pavilion-Style Arena
Expansive Space for Movement & Creativity
Open-Air Environment
Adjacent to the "Tree House"
Modern Bathroom and Kitchen Facilities
Covered Front Porches
Natural Beauty and Views
Registration
Saturday | September 18 | 10 AM - 5 PM
Cost | $255.
Please Bring Your Own Mat and Props

Retreat is Rain or Shine

Cancellation Policy
$30 Cancellation fee
After August 15 | Nonrefundable
Full refund if retreat is canceled due to extreme weather or pandemic closures

Theresa & Michelle are fully vaccinated

The painting you create at The Art Of Connection will be both beautiful and versatile. We love it as a table runner, wall hanging, curtain, and meditation blanket.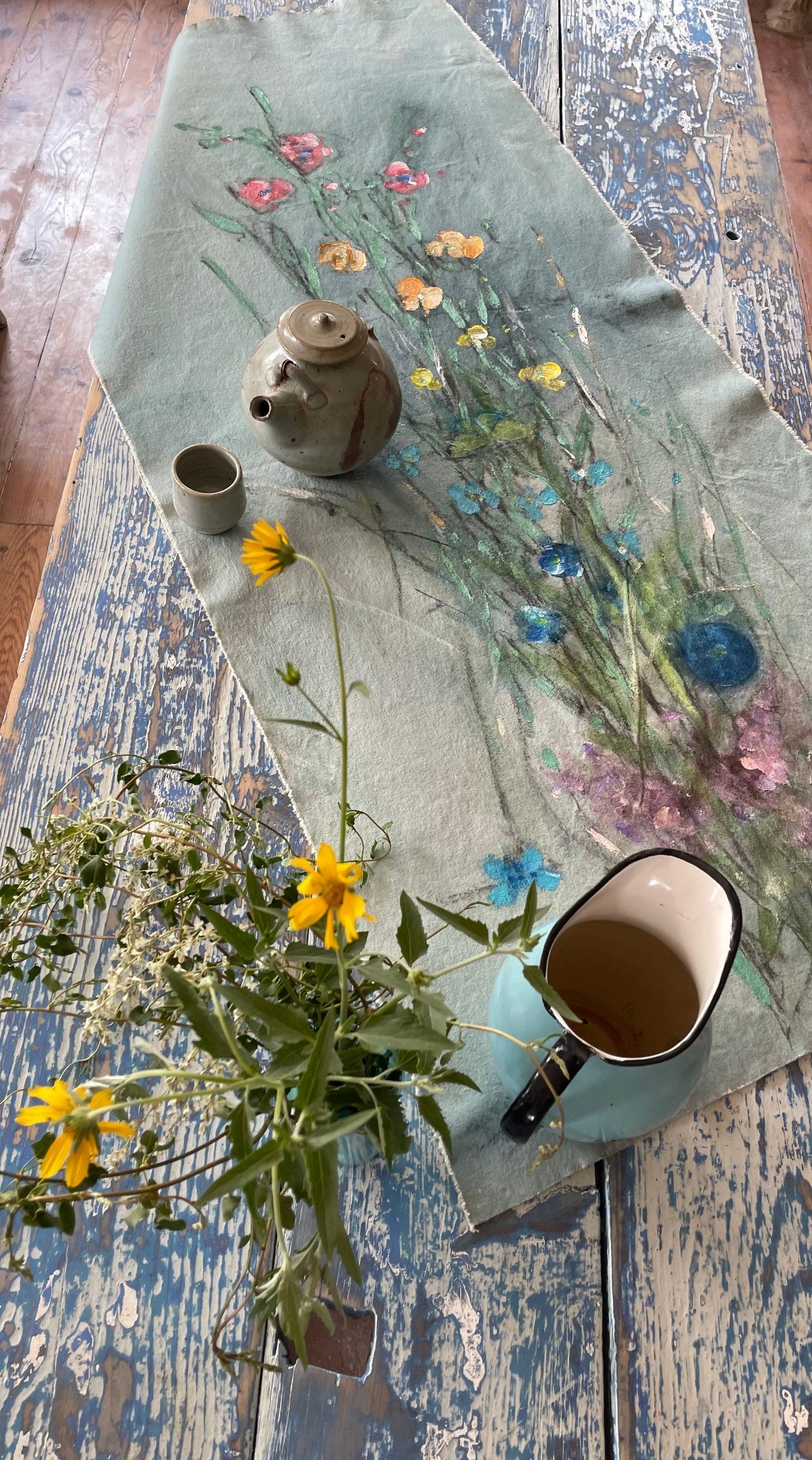 Workshop Description:
In the welcoming environment at Red Horse Center in Fennville, Michigan, you will experience guided movement, breath, and mediation as an entry into creating an acrylic-on-canvas painting. All art supplies, beverages and snacks, and a delicious catered lunch will be provided as well as cupcakes, prosecco, and mocktails for a closing circle.
Enjoy the pastoral beauty of Red Horse Center which features an open-air environment just far enough away to immerse yourself in a daylong retreat. The facility has a covered pavilion-style arena with expansive space for yoga, painting, and creativity. We will do lunch and breaks at the adjacent Tree House which has a covered front porch with expansive views of the nearby vineyards and a cozy setting with a brand new kitchen and restrooms.
Details:
The retreat will take place at Red Horse Center at 6169 122nd Avenue in Fennville on Saturday, September 18 from 10 am to 5 pm. We ask you to bring your own yoga mat (and props). This space allows us to hold the workshop rain or shine!
In terms of registration, secure your spot here.
The cost is $255. There's a $30 cancellation fee.
After August 15 | Nonrefundable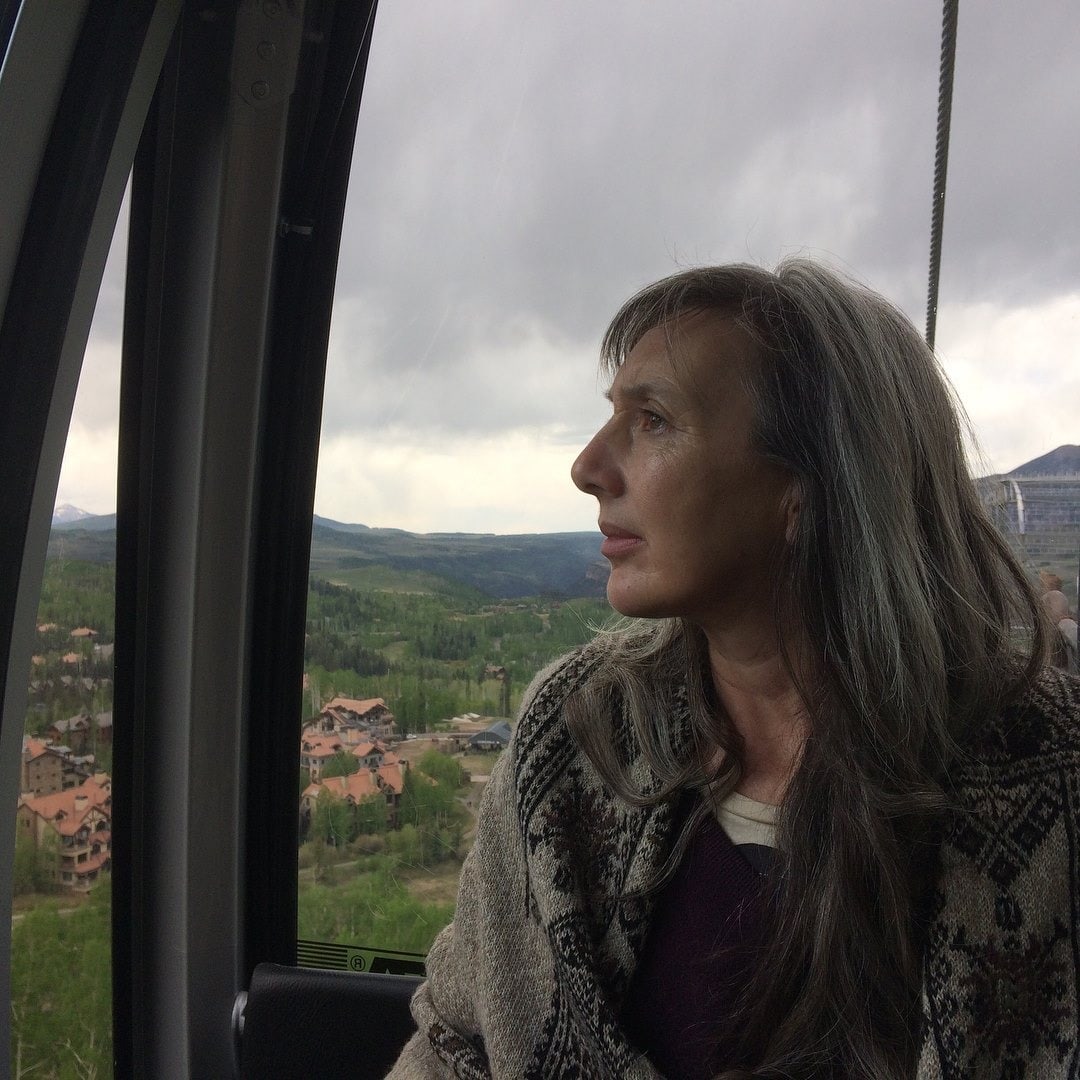 Theresa Gray
Theresa lives in a handmade home near Taos, New Mexico with her husband. Living off-the-grid fastens her to the land and allows her to live life in the flow—a moving meditation. The dynamic high desert shapes her movement, expands her vision, and inspires her work. She has been studying her environs and creating art for more than 30 years. Her art is an internal conversation marked by curiosity. Her paintings travel with her when she bakes, when she dances, when she makes love. Present to all that's around her, the paintings and drawings flow onto the canvas . . . sometimes with effort, other times with ease, always with truth.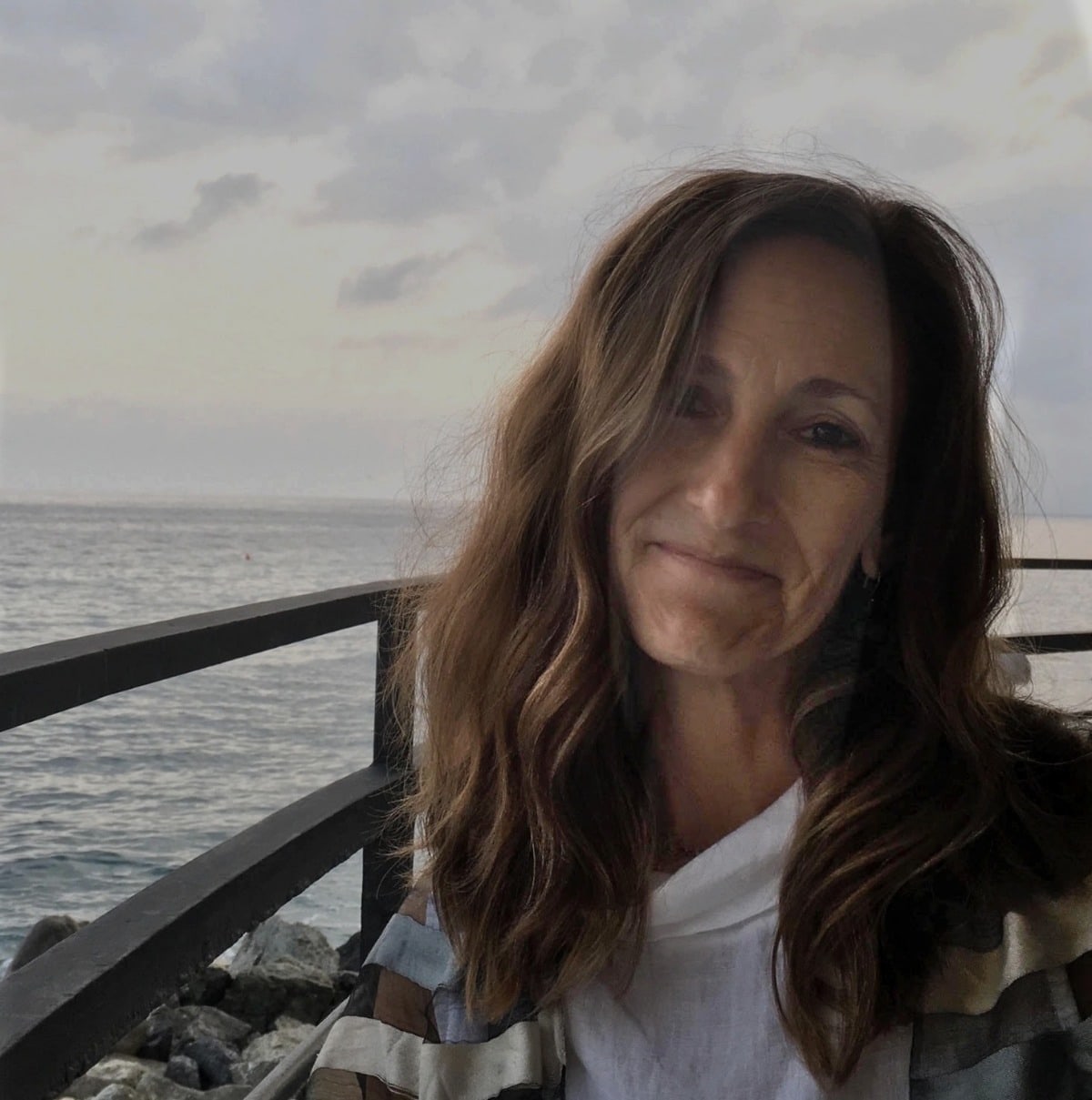 Michelle Shaw
Michelle was born to teach. After teaching English and coaching diving, yoga feels like coming home to her highest best self. Sharing movement, breath, and meditation with others is her passion. Committed to her own yoga studies and practice, her teaching and training has taken her to India, Italy, the Himalayan Institute, Kripalu Center for Yoga and Health, and beyond. Currently, she is a full-time E-RYT 500+ yoga instructor in western Michigan
"The mat is where I shift my own energy.
I release tension, fear, and holding from my mind and body.
I relax back into my true self.
I always feel better after being on the mat."
~ Michelle Shaw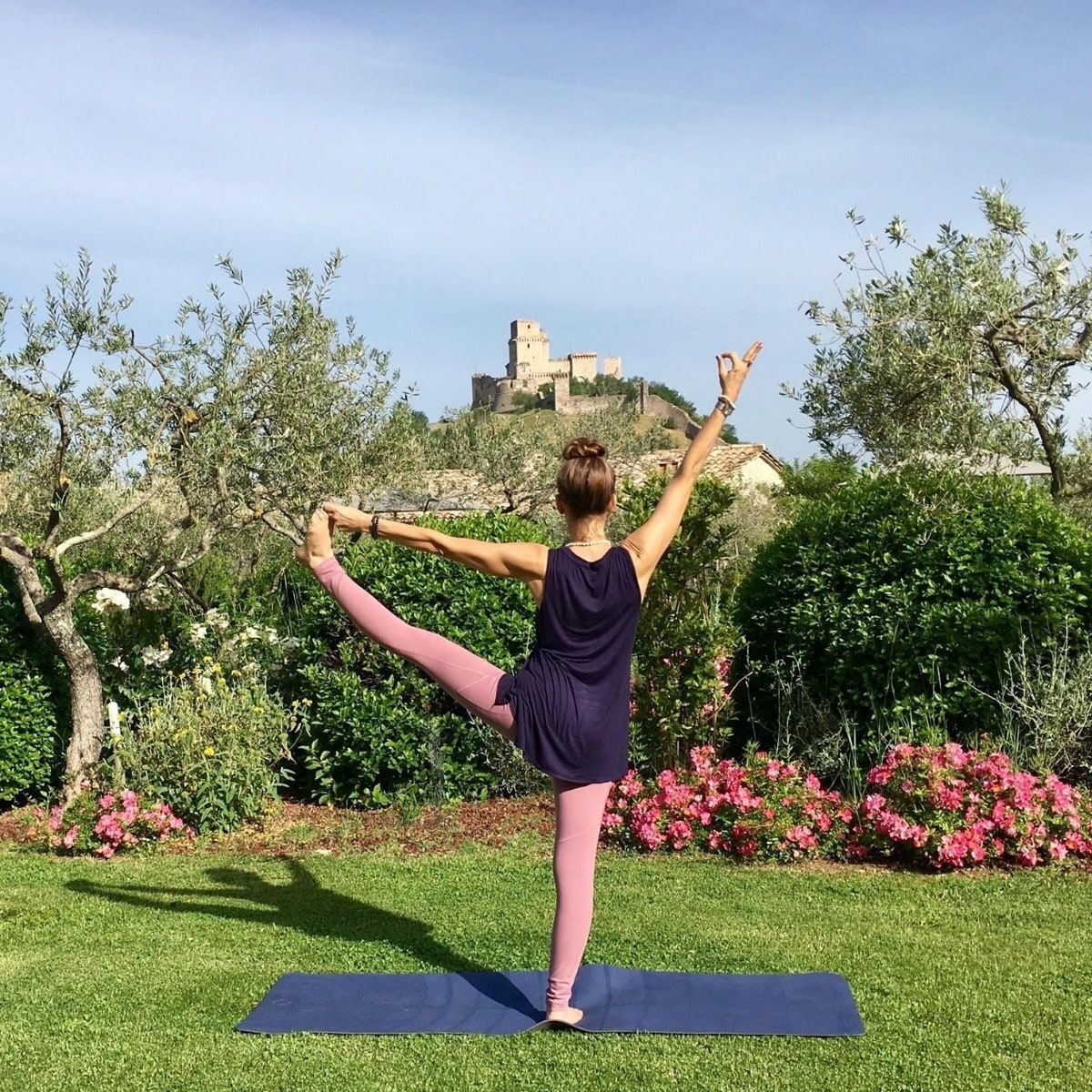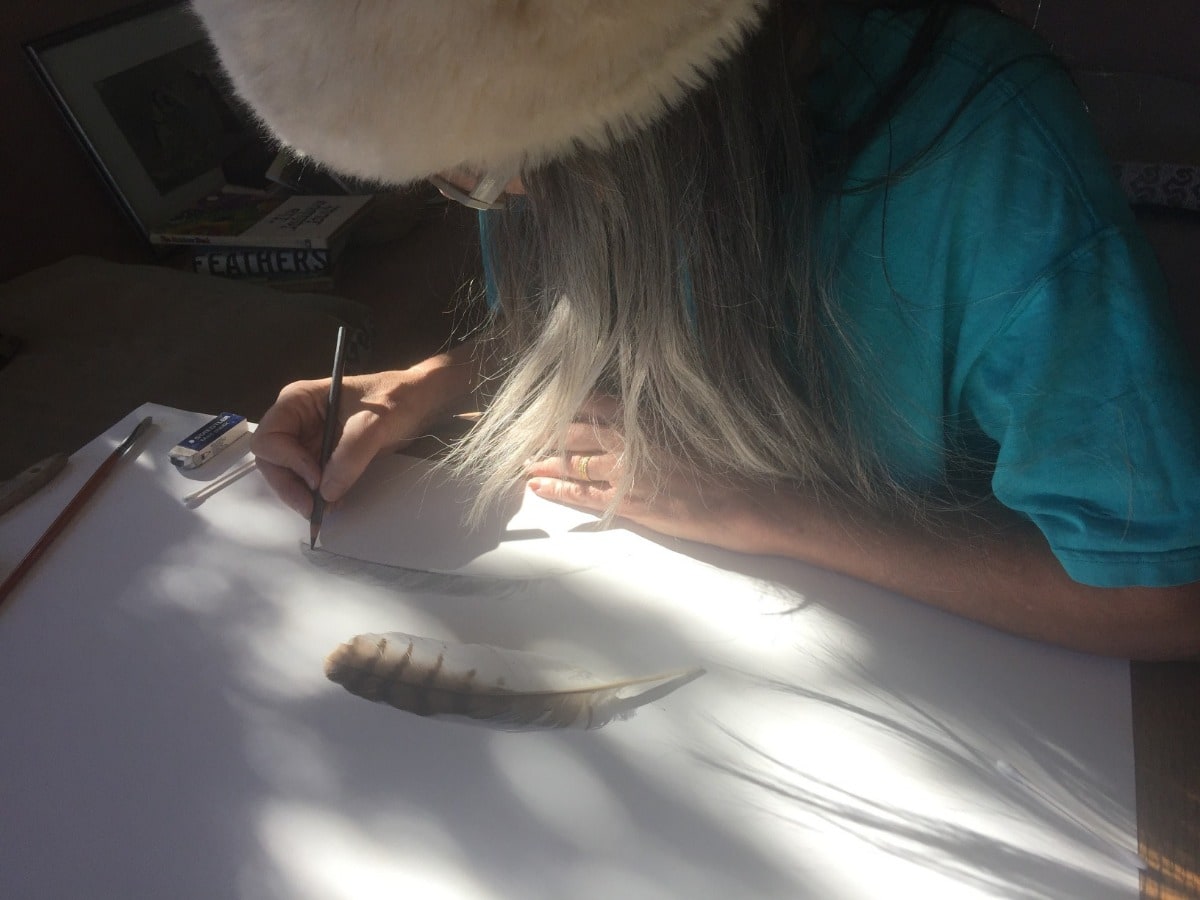 "I am always Painting.
When I walk to gather wood, I am grounding, observing, inhaling my surroundings. Taking in shadow, light, and color.
Marveling at the beauty, even in the mundane.
Celebrating, mourning the intensity of life and death around me.
Being present is my work.
I cross a threshold when I create."
~Theresa Gray
Theresa About Michelle
What I have learned from being friends with Michelle:

Michelle has taught me to treat myself with greater respect. My physical body. My mental body. My energy body. Because of our friendship, I value myself more.
My ideal time spent with Michelle:

Sitting around with our feet up. Or, taking a road trip adventure. No matter what we are actually doing, I love sharing my surroundings, my life with her. We even shared the flu over Christmas one year, and somehow that was beautiful, too.

One quirky fact about Michelle:
She LOVES specialty drinks. It's all about the beverages for that girl. Everything from a beet root latte with unsweetened oat milk, to a vintage glass of pink bubbles . . . every sip is a celebration.
Michelle About Theresa
What I have learned from being friends with Theresa:
Theresa continuously reveals beauty to me. I love how she shows me the splendor that's all around me. And, she has taught me how to receive. To receive gifts, to receive gratitude, and to receive love.
My ideal time spent with Theresa:
Moving slowly. Whether it's soaking together in the hot springs at Ojo Caliente, strolling along the Mesa, sitting curled up next to one another for a great film . . . every moment is a gift. She is truly my person.
One quirky fact about Theresa:
Theresa can be hilarious about time and space. While she may drive under the speed limit, or build something out of scale, her creative vision and her presence always lead the way.